Introducing Sterling Express Checkout!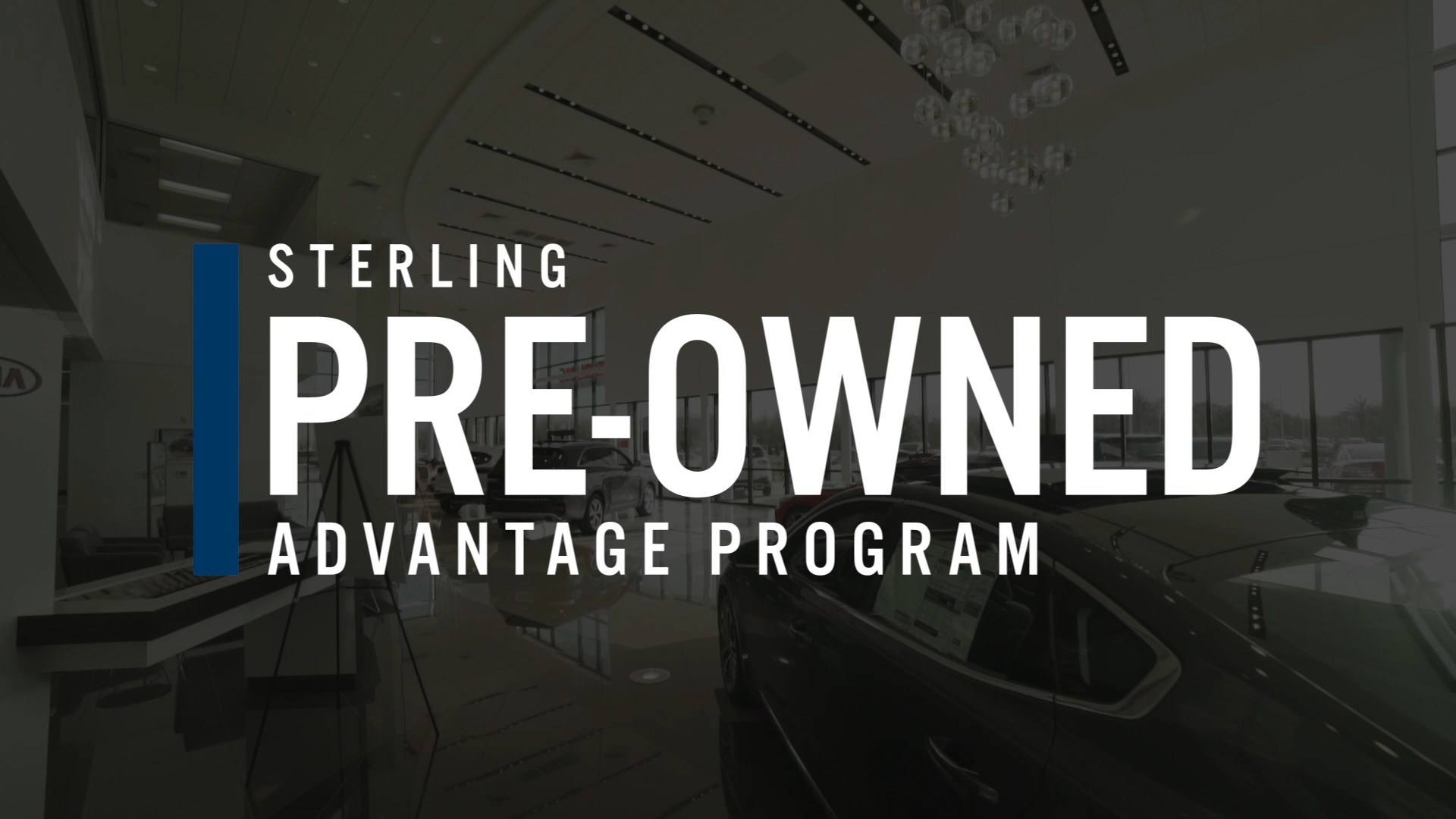 Is it time for a new vehicle?
Sterling Automotive now has an exciting new way to shop for a vehicle and have it delivered right to your door!
Sterling's Express Checkout makes the purchase process of your next vehicle simple, easy and transparent, even from your couch!

HOW DOES IT WORK?
1. Click here to check out our entire pre-owned inventory of over 1,100 vehicles or click here to get to our new vehicle inventory across our family of stores.

Purchasing a vehicle out of our inventory guarantees that the vehicle has been thoroughly inspected and reconditioned in our certified service departments.

Plus, all of our vehicles come with a 48 HOUR RETURN POLICY!*

2. Have a trade in? Submit your vehicle's information and get an instant and fair vehicle value.

3. Choose the purchase process that works best for you: cash, lease, or financing.

4. Submitting a credit application towards the vehicle can give you an instant credit decision.

5. Once a credit decision has been supplied, you can choose your down payment and monthly term to make sure your next vehicle works with your budget.

6. Protect your vehicle with available service and protection plans to further look after your new investment.

7. Want to test drive the vehicle before your purchase? No problem! Simply come to the Sterling location it's located at to check it out!

8. Have the vehicle delivered right to your door or pick it up at your nearby Sterling location!
Don't have time to finish the purchase process or want to finish it at the dealership? Simply save your offer and checkout anywhere, anytime.
WHERE DO I BEGIN?
Check out our available pre-owned vehicles or visit our new vehicle inventory sites, and pick out the vehicle that you want to purchase.
You'll see a button that says "Calculate Your Payment." Click that to begin the Sterling Express Checkout experience!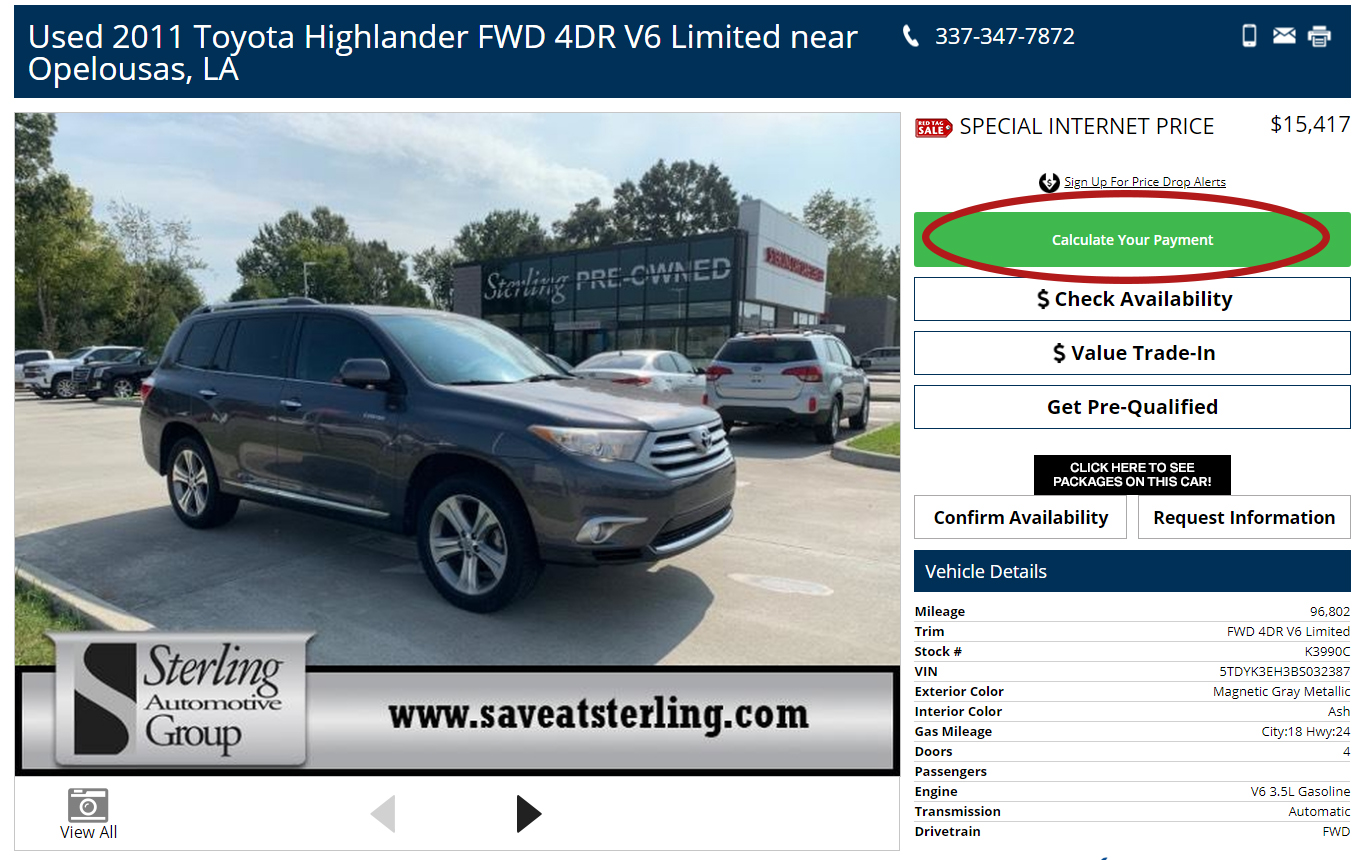 *Vehicle eligible for return within 48 hours after purchase to the Automotive Group, Inc. (Sterling) location, where the vehicle was purchased: the subject vehicle mileage shall not exceed 200 miles from the odometer reading on the date of purchase from Sterling. Customer is responsible for return of vehicle to Sterling location it was purchased and must return the vehicle in the exact condition purchased.